Johnson Financial Group CEO discusses branch strategy with one set to open and another in the works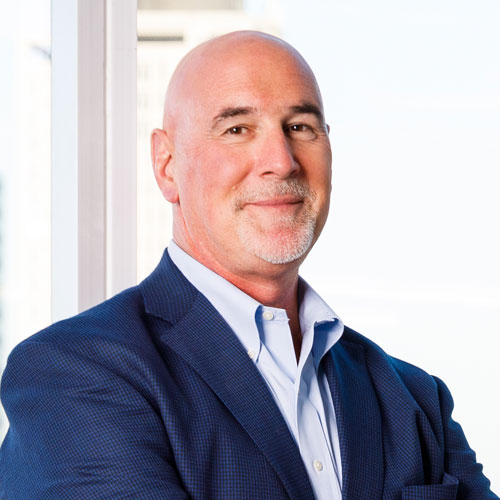 In a world where fewer people carry cash, paying a friend back takes just a few taps on an app and checks can be deposited on your phone, bank branches are increasingly becoming a thing of the past.
Since the start of 2018, there have been 479 branch closings in Wisconsin, according to data from the FDIC. Compare that to 151 openings and 120 relocations. The number of branches in the state is down nearly 12% over the past five years of available data and more than 23% over the past decade.
Still, there is a role for the bank branch. As of July 2022, there were 1,740 in the state, including 587 in southeastern Wisconsin.
"As an industry, we're in a little bit of a transition phase," said Jim Popp, chief executive officer of Racine-based Johnson Financial Group.
He pointed out that Baby Boomers and many in Gen X still like to come to branches for many of their banking needs while millennials and Gen Z customers grew up as digital natives and have strong preference for mobile or digital options.
"We still have to serve the first group while we continue to build for the second," Popp said.
Regardless of generation, there are still many things where branches play a role.
"We believe that there's still a really great place in the banking business for branches and for physical locations where people come in from time-to-time to see people face-to-face," Popp said.
The bank's recent investments reflect that vision for the role of branches. In September, the bank plans to open a new office in Delafield at the southwest corner of Highway 83 and I-94. This week, the bank broke ground on an office in West Milwaukee that will be home to a branch and loan office. Johnson Bank also recently held a ribbon cutting for a refresh of its Mequon branch and within the past few years moved Milwaukee employees to two floors at Cathedral Place downtown and opened a branch on the ground floor.
That's not to say the bank isn't closing branches too. A decade ago, Johnson Bank had 46 branches in Wisconsin, including 26 in southeastern Wisconsin. As of July 2022, those figures were down to 30 and 18.
"It's less about the number and more about having the right branches in the right location," Popp said.
He said the bank does the same kinds of demographic and traffic analysis that any business would do when thinking of where to locate. Coming out of the pandemic, six lower volume branches were closed. The Delafield branch, on the other hand, helped fill a gap in the bank's offerings between the Milwaukee area and the bank's presence in Madison and there was an opportunity to buy a property with good visibility.
In West Milwaukee, Johnson Bank has had a loan production office that will now move to the new location where it will also have a branch. The loan office historically has also done seminars on home ownership and financial literacy, so the West Milwaukee office is being built slightly larger to accommodate those kinds of gatherings.
Compare that larger design with the branch at Cathedral Place, which is much smaller. Popp pointed out the bank has two floors worth of space at the top of the building, so it makes sense to prioritize convenience on the ground floor.
"Each branch is a little bit different, but I would tell you a common theme of them is they're more open than they've been in the past," Popp said, adding the days of four or six teller windows are gone. "That's just not what people want the look and feel to be like."
Popp said the recent branch actions are part of a larger strategy and plan focused on where the bank wants to have access points.
"From a building standpoint, we kind of want to be minus one, plus two," he said, explaining the idea would be to leave an underutilized 7,000- to 8,000-square-foot branch and instead have two 2,500- to 3,000-square-foot branches in better locations.
To some extent, those efforts are showing up in financial results as Johnson Bank's total occupancy expense was $16.5 million last year, down from $27.3 million in 2021. Popp noted some of that decline is driven by whether or not the bank owns or leases a facility. The timing of those leases also helps drive the bank's evolving branch network. "
As those leases come up, we have to be thoughtful about whether we're going to renew those leases and stay there for the next five to 10 years or get ahead of that and build something that is more of what we want," Popp said.
In the bigger picture, Johnson Financial Group is working toward more of a hub-and-spoke model across major markets in the state. Popp said the idea is to have offices like Cathedral Place in places like Madison and Appleton and then a number of branches nearby.
"What we're now in the process of is making sure we have really good coverage in those markets and then filling in the spaces in between," he said. "There's a lot of space in between where we're looking at opportunities to fill and make sure that we have good coverage."