How to Get the Best Deal on a New Home in Milwaukee
Milwaukee Magazine sat down with a local Realtor and a Johnson Financial Group mortgage loan officer to discuss how you can get the best deal on a new home.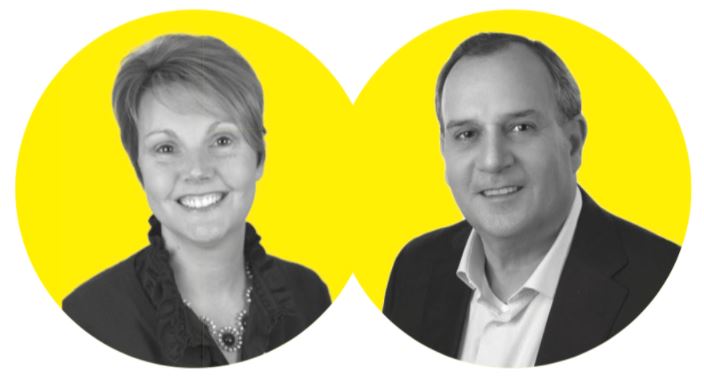 Tammy Klemmer
Vice President, Senior Mortgage Loan Officer, Johnson Financial Group
David Eyrise
Realtor, M3 Realty
MILWAUKEE MAGAZINE: What advice do you have for homebuyers in metro Milwaukee?
DAVID EYRISE: It's a sellers market with very low inventory. I just listed a home in Wauwatosa, and we ended up getting multiple offers way over asking. Buyers need to be prepared to make the best offer. They only get one shot at it.
TAMMY KLEMMER: You definitely want to have a pre-approval in hand. That means having an underwritten, credit-approved, ready-to-go pre-approval letter. Sellers probably aren't even entertaining any offers if a pre-approval letter isn't accompanying that offer. And you definitely want to partner with the right folks who can help you.
MM: What are some common mistakes you see in the real estate market?
DE: Buyers will sometimes put a lot of money in for a down payment, thinking it will impress sellers. It's really about price for sellers. They should take that down money and put it toward their price. I just saw someone put $100,000 down on a $300,000 home – they ended up losing out to a much higher offer.
TK: Be prepared. Do your homework. You should know exactly what your strategy is and what you're looking to do. It's about partnering with the right Realtor and lender. We can work through different scenarios, so you make the right moves in the end.
DE: In this market, it's really important to have an experienced agent. I have a neighbor that just did a 'for sale by owner,' and they're really struggling to get an offer, and they have a nice home. They are way overpriced for the neighborhood and don't have access to buyers like Realtors do. Having the correct advice and marketing is very important in this market.
TK: Don't do this alone. It's not as simple as putting a sign in your front yard. The same thing with getting your mortgage. Yes, interest rates are important, but that's not the whole picture. It's navigating the terms of the offer with folks like Dave, and then working with an experienced lender to walk through the terms of those offers to make sure that you're hitting the contingency dates and properly navigating anything that may come up.
MM: How do you help home sellers and buyers?
DE: At M3 Realty in Elm Grove, we're a small boutique firm with experienced agents. I can do a concierge approach for my listings. I offer professional photos with 3D walkthrough videos for all my listings. I also have an interior designer that will come in and do an evaluation of sellers' homes and give them a list of to-dos before going on market. If we need to stage the home, I cover that cost as well as provide a home warranty. This makes it very nice for the seller, to have their home present itself as the best home on the market.
TK: When it comes to mortgages, it's really about knowing what is right for your situation, especially for first-time home buyers. At Johnson Financial Group, we have programs that offer no- or low-down- payment options. We help you determine where you want to be on a monthly basis in terms of your principal, your interest, your taxes, your insurance. What's your end goal? What's the difference between a 30-year fixed or a 10 or 15? There's a lot going on behind the scenes of a home sale that you might not realize.
DE: Exactly. I've been doing this just over 30 years, so I've been at it for a while. Understanding the different markets is important in this five-county area. I specialize in relocation. M3 is a small boutique firm which allows us to create our own marketing and commission rates. We're not burdened with extra costs for marketing and administration fees that mega-brokers will charge their agents.
"Don't do this alone. It's not as simple as putting a sign in your front yard."
TK: I truly believe that being a local bank is a big positive. We're familiar with the neighborhoods. If somebody tells me that they're excited about a house coming up in Wauwatosa or Elm Grove or Whitefish Bay, I know that those are very hot markets. So we know to make sure that they have the information they need to write a really tight offer for such a competitive area. As a local bank, we maintain all of the servicing of our mortgages. We don't sell your mortgage to a third party. You will always, for the life of the loan, work directly with Johnson Financial Group. You're not calling an 800 number somewhere that only works occasionally. That's crucial, when you're talking about such a major investment in your life.
MM: How does a Realtor work with a mortgage loan officer? And how does that benefit home buyers?
DE: On my end, when a buyer approaches us for the first time, the first thing we always tell them is to get pre-approved, like Tammy said earlier. We give them her contact info right away. I won't even show them houses until they get that pre-approval. That way, we can set up a budget and find the right home for them.
TK: When Dave sends someone to me, we have a comprehensive conversation to find out their price point. Is it realistic? Can they go higher? What's their timeline? If you have these good relationships, it's much easier to keep you heading in the right direction, into your new home.
By Everett Sullivan | milwaukeemag.com
Watch the Conversation:
Loans are subject to credit and property approval, bank underwriting guidelines, and may not be available in all states. Other loan programs and pricing may be available. Certain conditions, terms, and restrictions may apply based on the loan program selected. The term of the loan may vary based upon program chosen. Property insurance is required; if the collateral is determined to be in an area having special flood hazards, flood insurance will be required.