Greater Madison area Top Workplaces 2021
The Wisconsin State Journal has recognized 45 Companies and Organizations in Greater Madison area as Top Workplaces for 2021.

"Do what's best for family, company and community. We are here to make a difference in this world."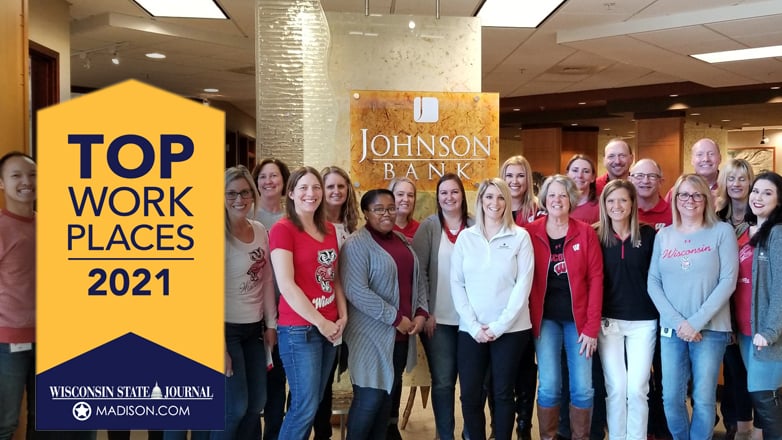 Top Workplace #13
Engaged family ownership, strong values and committed associates are what you can expect from Johnson Financial Group today and for generations to come. We provide expert advice to meet a lifetime's worth of evolving financial needs in banking, wealth and insurance.
For 50 years, we have put our clients first by serving as trusted advisors. We provide financial solutions to help our clients make life happen. We understand that financial goals are personal. So we listen. We learn. And we focus on putting happiness at the heart of everything we do.
VIEW ENTIRE LIST

of 2021 Top Workplaces in Madison.
VIEW OUR PROFILE