"Give Back More Than You Take" - Helen Johnson-Leipold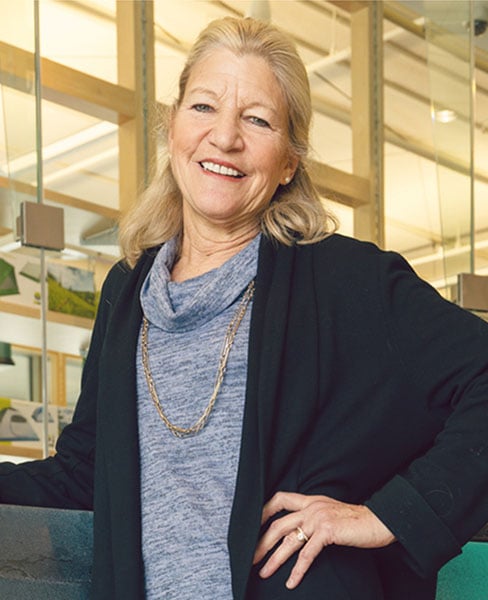 Helen Johnson-Leipold loves coming to work each morning. Her corner office on the third floor of The Johnson Building in downtown Racine overlooks Lake Michigan. Abstract, nature-themed art hangs on the walls; framed family photos are on full display; a collection of awards and plaques are kept in the corner.
As head of Johnson Outdoors and chair of Johnson Financial Group, she's the fifth-generation - and first female - family leader of one of the most prominent business empires in Wisconsin. Her brother H. Fisk Johnson, 63, leads the family's flagship entity, S.C. Johnson & Son Inc., where Johnson-Leipold, 65, sits on the board as an heir. The three companies are legally separate entities.
Rising to chairman and CEO of Johnson Outdoors in 1999 and chairman of both Johnson Financial Group and The Johnson Foundation at Wingspread in 2004, Johnson-Leipold succeeded her father in all three roles. She credits the late Samuel Johnson - as well as her mother, the late Imogene "Gene" Johnson - for taking the family business to new heights while staying true to core values that prioritize putting people before profit, investing in local communities and leaving the world better than how you found it.
In an exclusive interview with the BizTimes associate editor Maredithe Meyer, Johnson-Leipold reflected on how those values have shaped her own views and decisions on innovation, talent attraction and the next generation of workers.
READ ENTIRE ARTICLE