2020 Milwaukee-area power brokers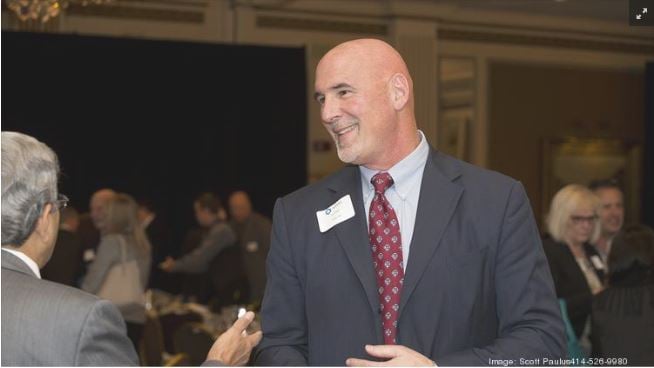 Wisconsin Center District CEO Marty Brooks, Milwaukee real estate developer Stewart Wangard and community leader Betsy Brenner are among the executives who are new to the Milwaukee Business Journal's 2020 Power Brokers list. Check out the attached slideshow to see the second group of 50 power brokers, who are many of the key movers and shakers in the area's business community. We also brought back two elements to this popular feature this year and added a new recognition in response to the coronavirus pandemic that has severely impacted southeastern Wisconsin in 2020.
We will reveal a list of 10 Milwaukee-area executives who have stepped up as power players during the pandemic to go with our lists of executives to watch as they are on their way to becoming power brokers and a list of 10 young professionals, who are already power brokers in the southeastern Wisconsin business community. Those three lists will be revealed at 10 a.m. Wednesday.
All of the executives on our lists will be featured in our Dec. 4 issue where we will provide more information on why they are considered power brokers.
What is a power broker? These are the people who others turn to when they need to get something done, whether it's a business deal, community project or raising money for a great cause.
We put together this list, with input from our reporters and editors, along with many suggestions from Milwaukee Business Journal readers in answer to a call for suggestions that I put out in September. There were some obvious choices again this year, such as Milwaukee entrepreneur Andy Nunemaker, Marcus Theatres chairman Rolando Rodriguez and Froedtert Health CEO Cathy Jacobson.
There are several executives new to the list this year, including Kohl's Corp. CEO Michelle Gass; Jennifer Dirks, CEO of Tempo Milwaukee; Harris Turer, owner of the Milwaukee Admirals; Dr. Malika Siker, associate dean of student diversity and inclusion at the Medical College of Wisconsin; and Jason Rae, president and CEO of Wisconsin LGBT Chamber of Commerce The attached slideshow is in random order. There are some executives who are not on the list this year after making it in 2019, many for the reason of retiring or because they no longer hold the same job. In addition, we wanted to widen the pool of executives on the list as we know there are a lot of power brokers in our region. There were many hard choices and some deserving executives had to be left off the list.
We know there will be some in the community who either believe they should be on this list or that we missed someone who is their "power person." Please send an email to mkass@bizjournals.com or contact him on Twitter at @markkassmbj. We are already looking for suggestions for our 2021 list.
We are especially looking for professionals under the age of 40 who we can also consider for our 2021 40 Under 40 program. The deadline for those nominations is Nov. 30. Click here to nominate a deserving young professional.